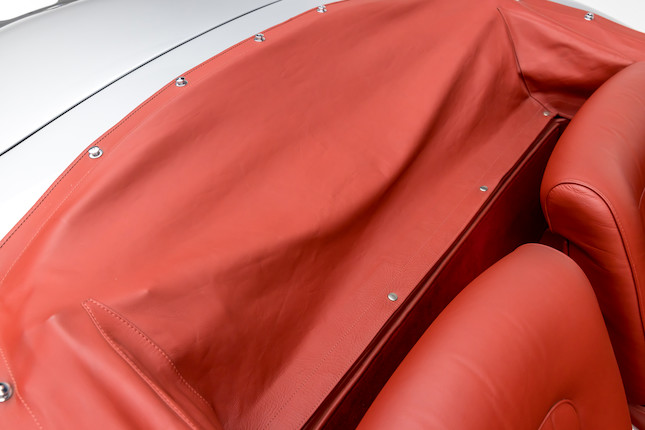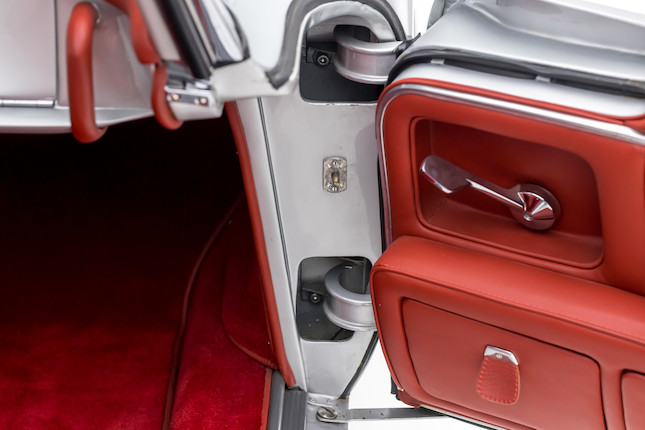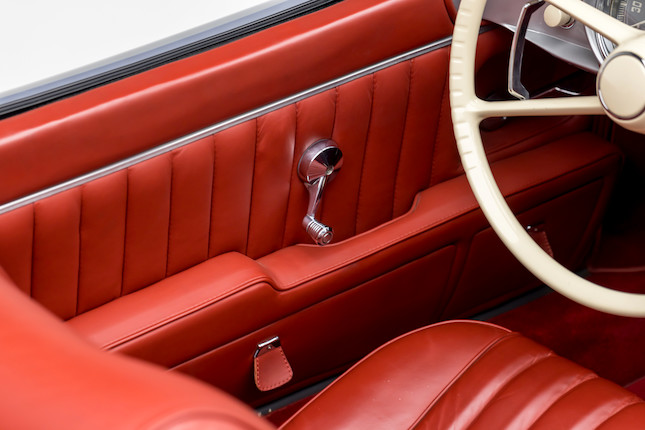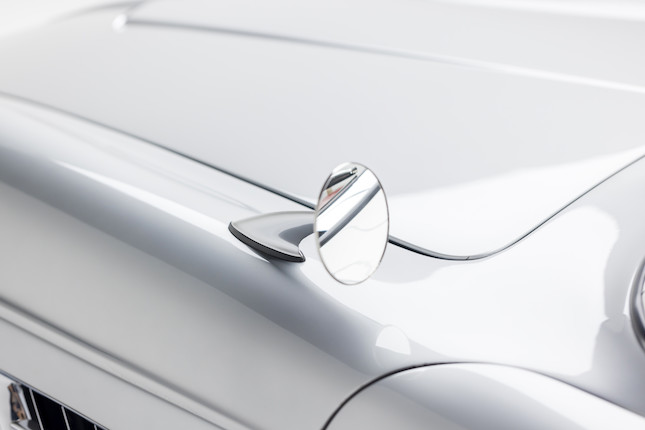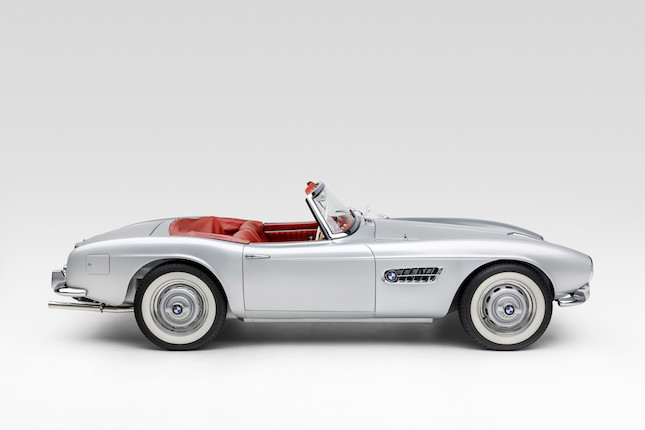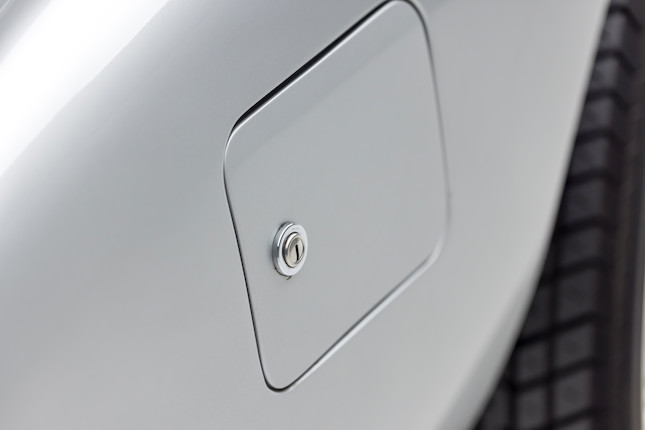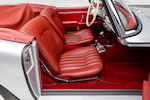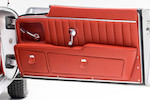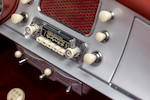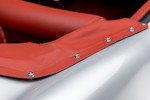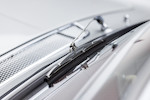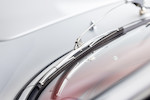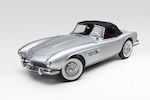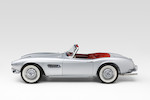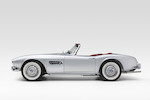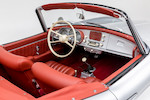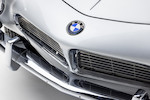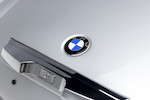 1958 BMW 507 Series II Roadster
27 January 2023, 10:00 MST
Scottsdale, The Westin Kierland Resort & Spa
Own a similar item?
Submit your item online for a free auction estimate.
How to sell
Looking for a similar item?
Our Collector Cars specialists can help you find a similar item at an auction or via a private sale.
Find your local specialist
Ask about this lot
Rupert Banner
VP, Business Development
Aleksandra Krypciak
Title Clerk & Senior Sale Coordinator
1958 BMW 507 Series II Roadster
Chassis no. 70110
3,168cc OHV 90-degree Alloy V-8 Engine
2 Twin-choke Zenith Carburetors
150bhp at 5,000rpm
4-Speed ZF Manual Transmission
Independent Front Suspension – Live Rear Axle
Front Disc - Rear Drum Brakes

*One of Only 253 Examples Built
*Among The Most Iconic and Collectible BMW Models Ever Produced
*Presented with Optional Hardtop, Rudge Wheels, and Front Disc Brakes
*Offered with BMW Classic Expertise Book, Tool Kit, Owner's Manual, and Period Literature
*Eligible for the most prestigious events around the Globe

THE BMW 507

During the 1950s, car designers on both sides of the Atlantic produced some of the all-time greats of automotive styling, none of them more classically beautiful than the sublime BMW 507. Indeed, a measure of the 507's iconic significance may be discerned from BMW's 're-introduction' of the model, after a gap of 40 years, in the form of the Z8 roadster. In an age when it has become de rigeur for heritage-conscious motor manufacturers to incorporate styling cues from landmark models into their latest offerings, few have ventured as far as BMW in paying homage to a recognized Classic.

Transatlantic in inspiration - aimed at the United States market, styled by a New York-domiciled German ex-patriot and built in Germany - the 507 reflected North American taste yet was unmistakably European in origin. The 507 saga began in 1954, when Austrian-born entrepreneur Max Hoffman, at that time the US importer of various European makes, convinced BMW that if they built a sports car to rival
Mercedes-Benz's successful 300 SL, he could sell sufficient numbers in the United States to make the project viable.

Hoffman knew just the man to style the car too: Count Albrecht von Goertz, an independent industrial designer who had worked for the legendary Raymond Loewy on the latter's trend-setting Studebakers. Designer of everything from fountain pens to furniture, Goertz had never before styled an entire car, and after the 507, would not work for BMW again until the 1980s.

The fundamental elements of BMW's proposed new sports car already existed in the 502 saloon, most notably its 3.2-liter, all-aluminum V8 engine, which was installed in a shortened chassis for the 507. Mechanical design was handled by BMW stalwarts Fritz Fiedler and Alex von Falkenhausen, with Goertz shuttling back and forth between the USA and Germany to oversee production of the full-size clay model. The robust nature of the 502-based chassis necessitated the use of aluminum for the 507's bodywork in the interest of weight saving, the finished car tipping the scales at around 1,280kg. With 150bhp on tap, performance was adequate if not stunning, production cars being capable of around 200km/h (125mph), with 100km/h (62mph) coming up in 11 seconds. For relaxed cruising though, the 507 had few peers, its state-of-the-art V8 engine delivering ample torque over a wide rev range.

Although the prototype displayed at the 1955 Frankfurt Auto Show met with critical acclaim, the 507's reception at its New York debut two months earlier had been disappointing. BMW had missed Hoffman's $5,000 price target by a wide margin, the 507's initial US selling price being set at $9,000, more than double the cost of a Ford Thunderbird or Chevrolet Corvette. In the UK, one could buy two Jaguar XK150s for the price of a single 507. Even Mercedes-Benz's 300 SL Coupé was cheaper, though the Stuttgart firm was sufficiently impressed (worried?) by the 507 to introduce a direct competitor in the form of the 300 SL Roadster.

Production proper of the 507 did not begin until 1956, the first series being built until June 1957 when the design was revised in detail. Improvements were mainly concentrated on the interior, which gained a deeper dashboard, a greater range of fore-and-aft seat adjustment, and a rear parcel shelf. There was, almost inevitably, an increase in price that only served to place the 507 even further beyond the reach of ordinary mortals. For those who could afford style at any price, however, BMW's svelte roadster was the car to be seen in: pop idol Elvis Presley, motorcycling World Champion John Surtees, film stars Alain Delon, David Carradine and Ursula Andress, skiing champion Toni Sailer, Prince Rainer of Monaco, King Constantine II of Greece and the Aga Khan all being owners at one time or another. Nevertheless, such a limited clientele, however exclusive, could not sustain the 507 in production, which ceased in December 1959 after only 253 cars had been sold.

THE MOTORCAR OFFERED

This beautiful Series II example, serial no. 70110, is the 110th of the just 253 BMW 507 examples made. According to the BMW Classic Zertifikat accompanying this car, 70110 was completed on January 14, 1958, and is documented to have been delivered with a factory equipped hardtop. Considering the rarity of any 507, this sultry example is further distinguished by the factory color "Silbergrau" metallic silver, one of just 21 examples finished in this elegant color. Upon completion, this example is believed to have been displayed at the BMW Munich Pavillion before being sold to the first owner in May 1958, when the car was dispatched to Caracas, Venezuela making it one of just 13 examples delivered new to Venezuela. The first owner, Gustavo Zingg, was a German businessman who also served as the official representative for Mercedes-Benz in Venezuela. According to research obtained from the BMW Classic Car Club of America, this 507 is believed to have spent time in South America, eventually returning to Germany around 1960 and remaining in Europe for the next five decades. By the late 1960s, it was owned by Ludwig Hahn who passed the car on to Nicholas Hahn, presumably a relative. In 2005, this 507 was offered for sale by Erich Benz and subsequently restored to a high standard from 2006-2008.

In May of 2014, under the ownership of Hamburg, Germany resident Jan Onne, 507 70110 returned to BMW Classic for an extensive inspection and factory expertise report covering all aspects of originality, quality of finish, and component authenticity, a bound copy of the report accompanies the car. The BMW Classic Expertise book states that 70110 retains its original chassis, suspension, braking system, and bodywork. It further confirms that the car's engine and gearbox are original-type replacement components; the engine is an unstamped, late-production block with improved 11-bolt cylinder heads, while the gearbox is a proper four-speed ZF unit. The 507 was also subjected to a full road test and mechanical inspection, with no significant issues noted. A compression test taken at the time shows consistent readings, with a range of 8.4:1 to 8.7:1 recorded on all eight cylinders. In the final originality evaluation summary, this 507 roadster scored 900 out of 1,000 points, placing it in Category 1, the highest rating, with an overall condition grade of 1.6, between good and immaculate condition.

Under American ownership for the past six years the BMW has only been displayed at The Quail Motorsports Gathering in 2016. Currently finished in its factory-correct Silver Grey, with red leather upholstery and accompanied by a contrasting dark gray hardtop, this 507 is sensational in appearance, highlighted by its ultra-rare sporty factory original, date stamped Rudge wheels and period-correct whitewall tires. Desirably equipped with front disc brakes and a Becker radio, 70110 is accompanied by its BMW Classic Expertise book, as well as a proper under-hood tool kit with Hazet components and rarely seen 507 literature including an owner's manual, repair manual, maintenance charts, and sales literature.

Collected by some of the most distinguished and discerning connoisseurs, the magnificent BMW 507 Series II will forever remain an unrivaled icon of unparalleled automotive beauty and sophisticated elegance. Representing the absolute premier moment of automotive excellence which established the BMW legacy in North America and eventually the world, this beautiful example serves as the ultimate ambassador of elegant performance motoring. Supported by the BMW Classic Expertise "Black Book", with mechanical refurbishment by BMW Classic, and confirmed by BMW Classic Zertifikat, this stunning 507 represents a rare opportunity to acquire a sports car of unprecedented elegance, expert authentic restoration, and unparalleled design.
Footnotes
◊ Special formalities are required to bid on this lot. Contact Client Services at +1 (323) 850 7500 or bids.us@bonhams.com at least 24 hours in advance of the auction for registration and bidding options.