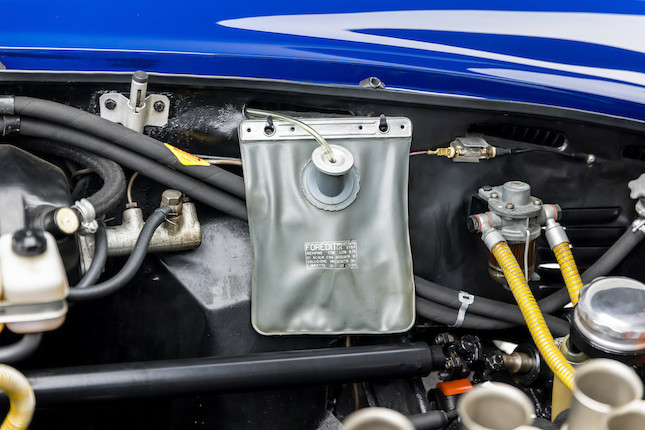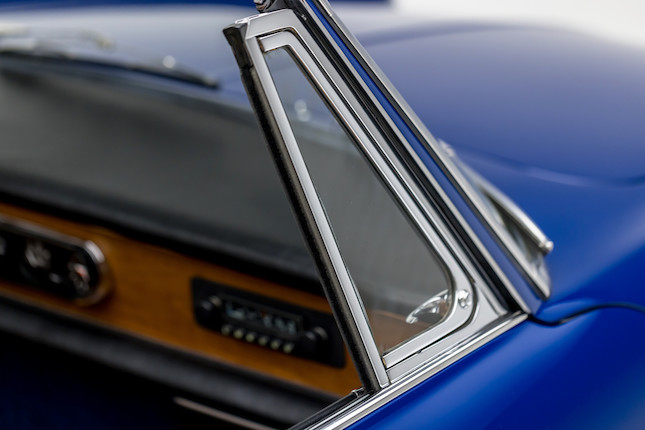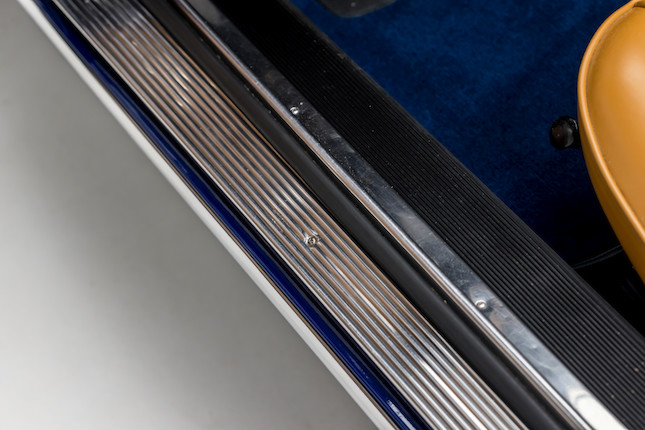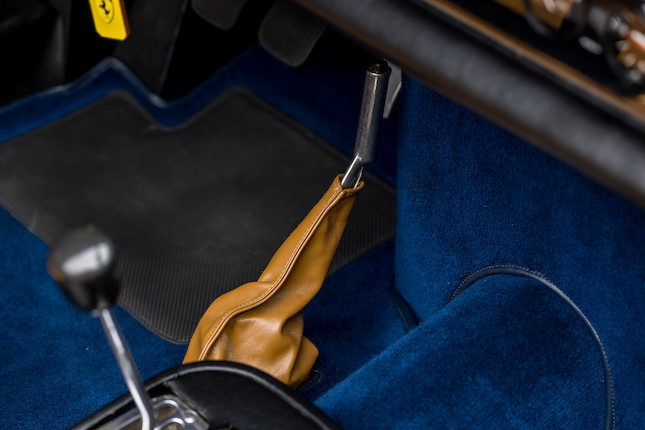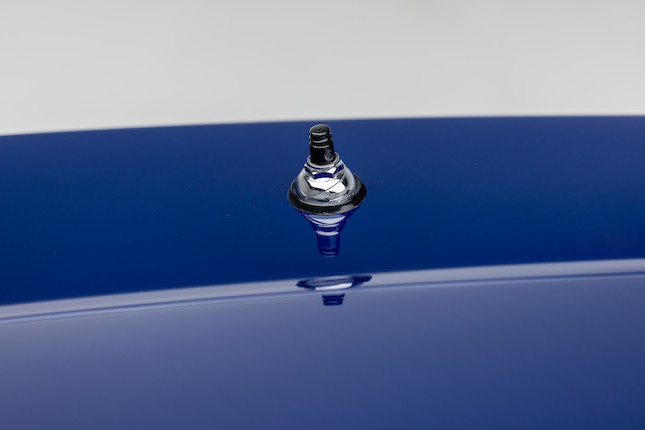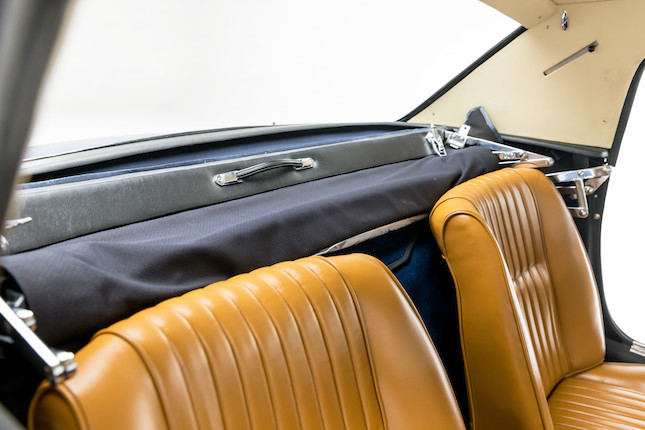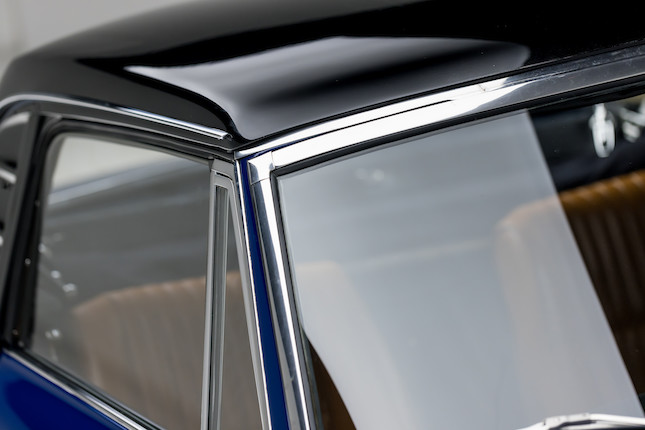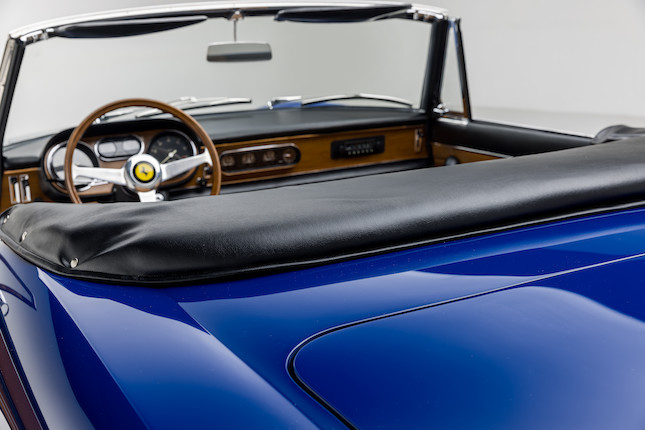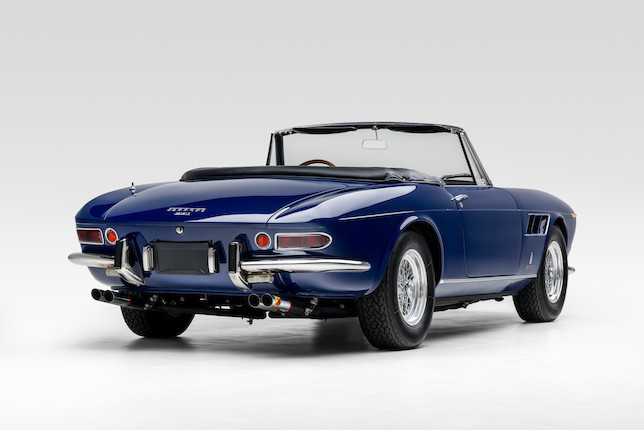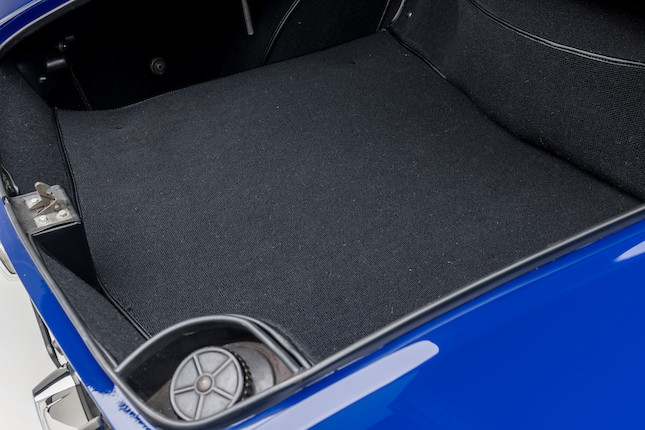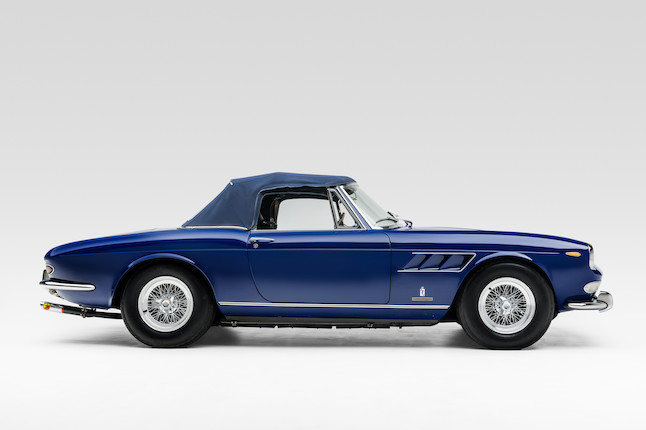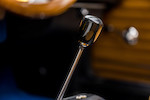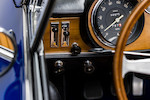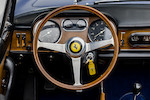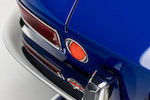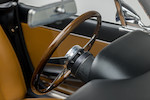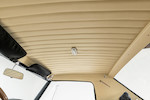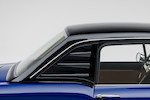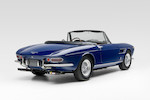 27 January 2023, 10:00 MST
Scottsdale, The Westin Kierland Resort & Spa
Sold for US$1,586,250 inc. premium
Own a similar item?
Submit your item online for a free auction estimate.
How to sell
Looking for a similar item?
Our Collector Cars specialists can help you find a similar item at an auction or via a private sale.
Find your local specialist
Ask about this lot
Rupert Banner
VP, Business Development
Aleksandra Krypciak
Title Clerk & Senior Sale Coordinator
1965 Ferrari 275 GTS
Coachwork by and Design by Pininfarina
Chassis no. 07767
Engine no. 07767
3,286cc SOHC All-Alloy V-12 Engine
6 Weber Twin-choke Carburetors
260bhp at 7,000rpm
5-Speed Manual Transaxle
4-Wheel Independent Suspension
4-Wheel Hydraulic Disc Brakes

*Matching numbers example, quipped with rare and desirable factory hard top
*Exceptionally well-presented example with less than 45,000 original miles
*Desirable US-delivered example, imported new by famed Ferrari agent Luigi Chinetti
*Restoration carried out by noted restorers MPI Motion Products and North Coast Exotics
*Accompanied by original books, tools, Massini report and restoration records

THE FERRARI 275 GTS

There had been open-top Ferrari road cars before the advent of the 250 series, but it was, chiefly, Pininfarina's offerings on the later chassis that established the convertible as a fixture of the Ferrari range. After the experimentation and variety which characterized the coachwork of the 250-series cars, the arrival of the 275 in 1964 brought with it bodywork being manufactured by Pininfarina themselves, with a considerably improved build quality. The chassis followed Ferrari's established practice, incorporating a multi-tubular frame tied together by oval main tubes, and for the first time on a road-going Ferrari there was independent rear suspension, this setup employing a double wishbone and coil-spring arrangement similar to that of the 250LM sports-racer. The adoption of a rear-mounted five-speed transaxle combining the now all-synchromesh gearbox and differential in a single unit helped improve weight distribution, and this feature would characterize future generations of front-engined Ferrari road cars.

By the mid 1960s, Ferrari's road cars were beginning to lose some of their rougher edges and take on a more luxurious mien. The 275 GTS's interior is notable for its generously sized seats and wood veneer dashboard, the latter appearing for the first time in a Ferrari. Even the most sybaritic of customers, though, would acknowledge that the driving experience is the raison d'ętre of Ferrari ownership, and in this respect the 275 GTS had lost none of its predecessors' aggressive charm. Car & Driver magazine had this to say: "Since the engine is heir to a V12 tradition that's gone on for almost twenty years, it's only natural that it should be the dominating factor in the car's personality, and that the whole car should have been developed around the engine and its own unique character. You can feel it as much as you can hear it. It has a taut, powerful rush of response that comes to you through the seat of your pants, through the steering wheel rim. The instant the clutch is engaged, the chassis takes on life and begins to move as a unit with the engine, it's an all-in-one-piece sensation that you normally feel only in racing cars, one that's unique to the Ferrari among normal passenger vehicles today."

THE MOTORCAR OFFERED

This remarkable, matching numbers example of the timeless Ferrari 275 GTS benefits from a concise and well-researched chain of ownership - including a documented 33-year period of care by one devoted owner - in addition to a spectacular restoration performed by the Ferrari specialists at Motion Products (MPI) and North Coast Exotics.

According to research complied by marque expert Marcel Massini, chassis no. 07767 is the 137th of the just 200 275 GTS examples built. The chassis was sent to Pininfarina for Spider coachwork in June of 1965, and the luxurious motorcar was completed at the Maranello Ferrari Works presumably during August of 1965, having completed its engine assembly by Ferrari foreman Mr. Amos Franchini. The 275 GTS had the exterior finished in 'Argento 20265' silver metallic, while the interior was trimmed in 'Nero Franzi' black leather. The car was configured as a left-hand drive, US-market example, with speedometer in miles-per-hour. 07767 is believed to have been fitted with the rarely optioned hard top from new, as sold with the car today.

The new 275 GTS would make its way Stateside right away, being delivered to legendary Ferrari importer and 24 Hours of Le Mans Winner Luigi Chinetti and Chinetti Motors in September of 1965. Chinetti is recorded as having sold the new Ferrari to its first owner in November of 1965. By 1972, the car was owned a Mr. Thomas W. Donahoe of Houston, Texas, before being acquired by Mr. Charles H. Noble, Jr of San Antonio, Texas, in who's devoted ownership the exotic Ferrari 275 GTS would remain for the next 33 years. By the 2000s, Mr. Noble would have noted Ferrari restorer Bob Smith Coachworks of Gainesville, Texas re-paint the car in red, a very common Ferrari color at the time, in addition to other light restoration work. The 275 GTS would leave Mr. Noble's devoted custodianship in 2012 - at which point Mr. Noble was 86 years old - when renowned classic car dealership Fantasy Junction brokered the Ferrari to the consignor, a noted Ferrari collector from Ohio. The car had just 42,490 miles recorded on the odometer at the time and was sold with its rare factory hard top. In 2014 the Ferrari would make an appearance at the XXII Palm Beach Cavallino Classic held at The Breakers Hotel and was shown later that year at the Amelia Island Concours d'Elegance.

During 2017 and 2018, the consignor entrusted his rare and desirable, matching numbers Ferrari 275 GTS to his preferred Ferrari restoration shops with a restoration of the car in mind. The specialists at Motion Products (MPI) - at the time with the late Wayne Obry at the helm - completely stripped the Pininfarina-built Spider coachwork in order to properly change the exterior color to the stunning 'Blu Ferrari 20-A-180' dark blue color seen on the car today. Photos taken of the car in bare metal shows a very clean and unhurt bodyshell, with no signs of past accidents or serious rust issues. Additionally, MPI would retrim the sporty 2-seater cockpit in lovely Tobacco-colored leather hides, while installing new Wilton carpets in dark blue, matched by a fresh dark blue Spider convertible top. The factory hard top was also refinished at the time in neatly contrasting black paint. North Coast Exotics would take on the mechanical aspects of the restoration, by completely stripping and rebuilding the original matching numbers Type 213 V12 engine with new pistons, in addition to rebuilding the 5-speed transaxle and restoring the chassis, brakes and suspension. A period-correct 6-carburetor set up featuring 12 individual velocity stacks was fitted, a very rare factory option believed to have been fitted to just four 275 GTS examples from the Ferrari factory. The original Weber 40DCZ6 3-carburetor set up with the original F.I.S.P.A airbox and intake manifolds is offered along with the car, should one wish to go back to the stock configuration.

Still displaying the rewarding benefits of the expert restoration, this outstanding 275 GTS has just 44,975 original miles recorded on the odometer at the time of cataloging. The car is thoroughly documented with Marcel Massini's comprehensive report, a stack of invoices reflecting the work MPI and North Coast Exotics carried out in addition to a leather binder containing receipts and documentation from Mr. Noble's ownership. The original tool kit, jack, owner's manual, and the previously mentioned factory hard top - one of an estimated just 20 examples made - is also offered with the 275 GTS. Presented in the lovely period-appropriate livery of Blu Ferrari over Tobacco and fitted with Borrani wire wheels shod on Michelin XWX tires, the Ferrari looks just right. Offering the visceral appeal of open touring at vintage driving events - or running with the rare and desirable factory hard top fitted - this beautiful matching numbers 275 GTS model from the most successful era of Ferrari production would complement any collection of sports cars or open grand tourers.

Footnotes
◊ Special formalities are required to bid on this lot. Contact Client Services at +1 (323) 850 7500 or bids.us@bonhams.com at least 24 hours in advance of the auction for registration and bidding options.