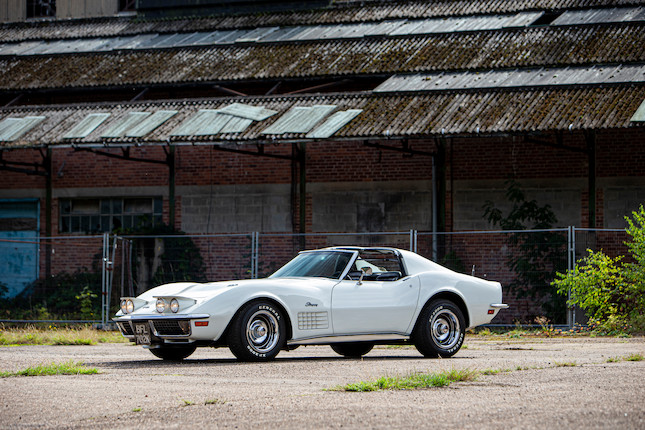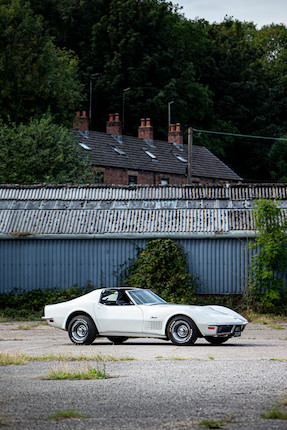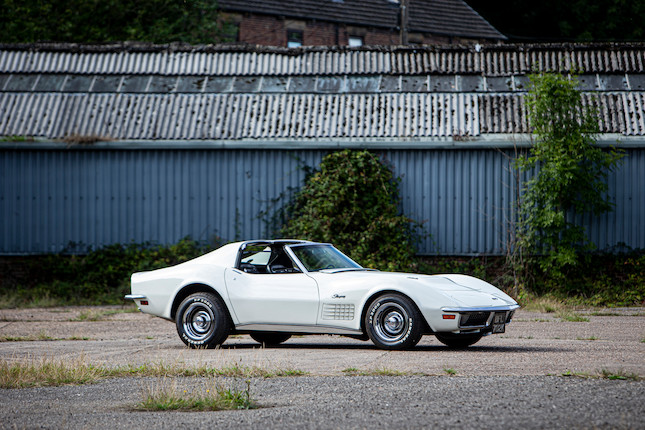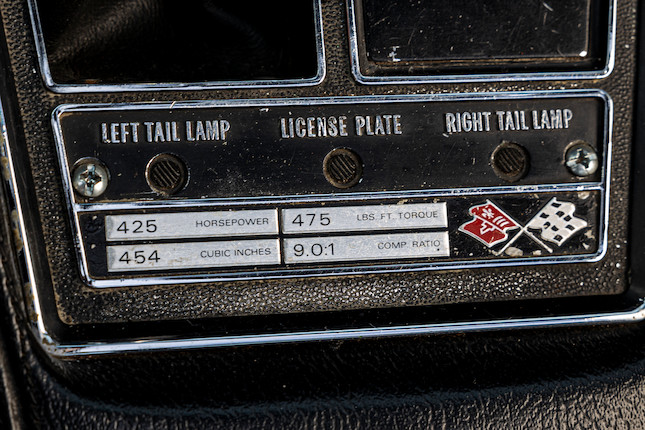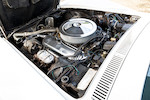 1971 Chevrolet Corvette 454/425HP ZR2 'T-Top' Coupe
27 January 2023, 10:00 MST
Scottsdale, The Westin Kierland Resort & Spa
Sold for US$221,200 inc. premium
Own a similar item?
Submit your item online for a free auction estimate.
How to sell
Looking for a similar item?
Our Collector Cars specialists can help you find a similar item at an auction or via a private sale.
Find your local specialist
Ask about this lot
Rupert Banner
VP, Business Development
Aleksandra Krypciak
Title Clerk & Senior Sale Coordinator
1971 Chevrolet Corvette 454/425HP ZR2 'T-Top' Coupe
Chassis no. 194371S113473
Engine no. S113473 ZR2

454ci LS6 OHV V8 Engine
Single Four-Barrel Carburetor
425bhp at 5,600rpm
4-Speed Muncie M22 Close-Ratio "Rock Crusher" Manual Transmission
4-Wheel Independent Suspension
4-Wheel Heavy Duty Power Disc Brakes

*One of only 12 ZR2-optioned Corvettes ever built
*Ordered new by racer 'Toly' Arutunoff for use in the 1971 Targa Florio
*Extensively documented from new
*Two owners since 1975

THE MOTORCAR OFFERED

The Corvette has always been offered with a myriad of engine options and performance packages, and in the years leading up to the fuel crisis, engines continued to get bigger and more powerful. As always, you could order a Corvette to suit your needs. And if you really knew what you wanted, you could order something so special that many of the dealers didn't even know about it. What was the case with this Corvette.

Purchased new by Anatoly "Toly" Arutunoff, he was someone you definitely knew what he wanted. The Tulsa, Oklahoma based road racer bought and imported numerous fabulous Ferraris, Lancias, Abarths, and Alfa Romeos to race in many of the most famous events worldwide. This car was purchased through the Broken Arrow, Oklahoma dealer for use in the 1971 Targa Florio. Given the need for racing pedigree, Toly ticked the box for the 'ZR2' package. The $1,747 package—equivalent to 30+% of the base price of the Corvette—was specifically created for those wishing to race. The extensive package added a number of features including the most powerful engine available—the conservatively rated 425bhp big block LS6, a Muncie M22 "Rock Crusher" manual transmission, heavy duty power disc brakes and battery, and special suspension with upgraded springs, shocked and stabilizer bars. What it specifically didn't come with was just as important, getting rid of the power windows and steering, rear defroster, radio, alarm system, wheel covers, and air conditioning—all in the name of weight savings. While 188 '71 Corvettes were optioned with the LS6 motor, only 12 buyers ponied up for the ZR2 package—10 on roadsters and two on coupes. According to the original Corvette Order Copy (tank sticker) on file, this car was ordered on March 2, 1971 in Classic White over black vinyl with the ZR2 package at the top and the noted inclusion as part of that package running down the rest of the sheet.

With his new car on order and plans for the Targa Florio set, lined up Englishman Charles Lucas (who built Titan Formula race cars) to co-drive. Knowing his exploits in the best racing machines Italy had to offer, Charles was surprised when he turned up to find a rip-snorting Yank Tank as his ride for the event. Alas, the opportunity to compete was fleeting—recent updates to the rules meant a roll bar was required and the lack of one in the 'Vette caused it to fail pre-race scrutineering. No longer eligible for the event, Toly cut his losses and sold the car to Mr. Lucas right there. As it turns out, the Vette wouldn't have made it far—it blew a head gasket in southern Italy on the way to the UK. Limping home, the car received UK registration number BFL 702K on August 6, 1971. Lucas sold the car to John Perry in 1973. Perry would sell the car to City Motors in Newark-on-Trent from which Malcolm "Mal" Bishop in Sheffield would purchase it for £2400 on December 17, 1975.

A classic car dealer by trade, Mal kept the car until 1977 when he received an offer he couldn't refuse from Donald Sims, a deep-sea diver from Leicestershire. Sims would own the car for a decade until his growing family would require him to let it go. Regretting having sold the car to begin with, Malcolm Bishop had been trying to buy the car back and his opportunity finally came in April of 1987.

A diligent and caring custodian, Mal wrote to all of the previous owners to get first hand reports of their time with the car—each of which included numerous memories of its raw power and speed. A file of invoices speaks to the regular service the car received. After Mal's passing, the car was shown at the Corvette Club UK's 'Corvettes at the Lakes' show last year where it won Judge's Choice for 1968-72 C3s.

A rare opportunity to acquire one of the few built and fewer surviving ZR2s, this one is unique in its fabulously documented European and British history, original tank sticker, and original Targa Florio sticker on the windscreen. With only two owners since 1975, this rip snorting machine is ready to burn rubber with its next, lucky owner.