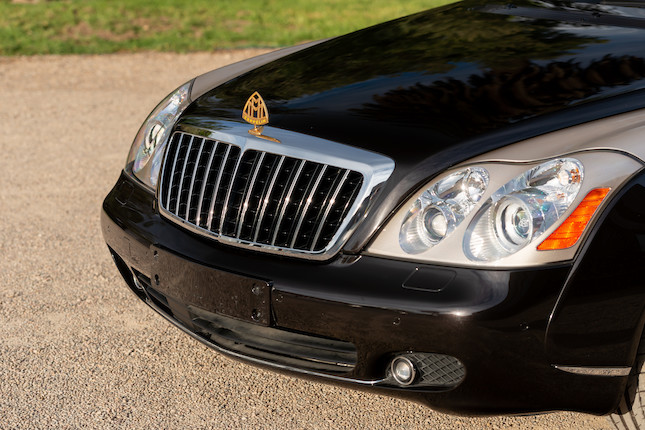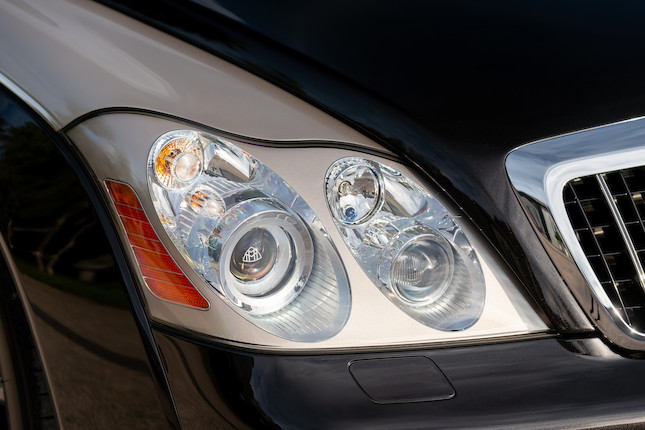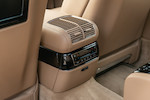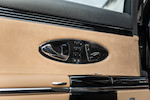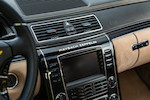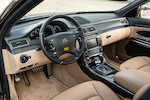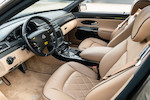 Amended
27 January 2023, 10:00 MST
Scottsdale, The Westin Kierland Resort & Spa
Sold for US$246,400 inc. premium
Own a similar item?
Submit your item online for a free auction estimate.
How to sell
Looking for a similar item?
Our Collector Cars specialists can help you find a similar item at an auction or via a private sale.
Find your local specialist
Ask about this lot
Rupert Banner
VP, Business Development
Aleksandra Krypciak
Title Clerk & Senior Sale Coordinator
2010 Maybach 57 Zeppelin
VIN. WDBVF7HB0AA002764
5,980cc SOHC Twin Turbo V12
Multi-Point Fuel Injection
632bhp at 5,100rpm
5-Speed Daimler-Benz 5-G Tronic Automatic Transmission
4-Wheel Independent Suspension
4-Wheel Ventilated Disc Brakes

*588 miles from new(!)
*$471,600 when new
*One of only 100 examples of the Zeppelin made in all body styles, worldwide
*The most powerful and fastest iteration of the Maybach

THE MAYBACH

Few industry observers would have predicted the revival of the Maybach brand after almost 50 years of dormancy, but that is exactly what Daimler-Benz did in 1997 when it presented a luxury concept car at that year's Tokyo Motor Show. In pre-war days Maybach had represented the absolute pinnacle of automotive technology, producing some of the most advanced, luxurious and expensive cars the world had ever seen, and its resurrection signaled Mercedes-Benz's intention to compete head-on with BMW-owned Rolls-Royce. Although it had not built any cars since 1940, Maybach had lived on as a manufacturer of proprietary engines, latterly as MTU Friedrichshaven, until its purchase by Daimler-Benz in 1960.

The revived brand's new dawn commenced in 2002 with the launch of the Maybach 57 and 62: a brace of high-performance luxury saloons that, inevitably, incorporated a good deal of contemporary Mercedes-Benz technology. The model designations were derived from their approximate lengths: 5.7 meters in the former's case and 6.2 meters in the latter's, and both were powered initially by a 5.5-liter twin-turbocharged V12 engine.

An enhanced version of the 57 - the 57 S, for 'Special' - was launched at the 2005 Geneva Motor Show and featured a 6.0-liter, 604bhp V12 from the group's Mercedes-AMG division. A base price of €381,250 ($417,402) ensured that only a privileged few would get to experience the 57 S's stupendous performance at first hand.

Unfortunately for Daimler AG (as the group had become), Maybach failed to establish the kind of brand identity enjoyed by its parent Mercedes or the Rolls-Royce and Bentley opposition. Sales were disappointing, and in August 2012 Maybach was discontinued, only to be revived as a sub-brand of Mercedes in November 2014.

THE MOTORCAR OFFERED

This one-owner from new Maybach is one of only 100 special edition Zeppelins made in both 57 and 62 wheelbases for the world market. Named in honor of the original top-of-the-line Maybach Zeppelin from 1938, of which 300 were made, the new iteration was introduced in 2009 at the Geneva Auto Show. The Zeppelin featured special paint and trim in addition to the most powerful motor that would ever be offered in a Maybach—besting the 57S and 62S by 28bhp.

Ordered new shortly after the introduction of the model from Mercedes-Benz of Fort Lauderdale, the copy of its manufacture certificate of origin shows it arrived stateside on January 31, 2010 while a partial copy of the original stock listing shows the original MSRP to have been $471,600 and that it was loaded to the gills with special two-tone paintwork, exclusive leather, and a number of other options. A complete record of the build as well as a copy of Daimler's build spec with option codes are on file.

According to the clean CARFAX report, the Zeppelin had 98 miles on it at the time of delivery and only remained in the United States for seven months—during which time a total of 9 (yes, nine) miles were covered before being shipped up to Baltimore and exported out of country. During its time abroad, another 471 miles were added, bringing the current total mileage on the odometer to a mere 588 (yup, five hundred sixty-two) at the time of cataloging. Minimally used for the last decade, some mechanical checks are recommended before setting off in your practically new 13-year-old car.

Capable of wafting to 60mph in under 5 seconds and continuing apace to 170mph in serene comfort, this barely used Maybach is ready for its next new owner to snap it up at a fraction of its original purchase price.

Saleroom notices
Due to AZ emissions laws, please note that this vehicle may only be sold to an out-of-state resident for use outside of AZ or to a licensed automotive dealer and title will be in transit.