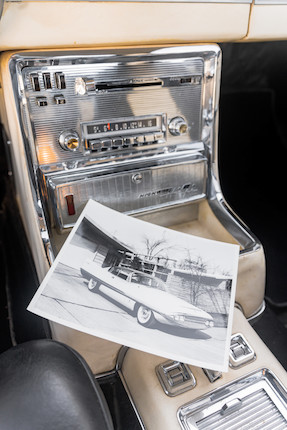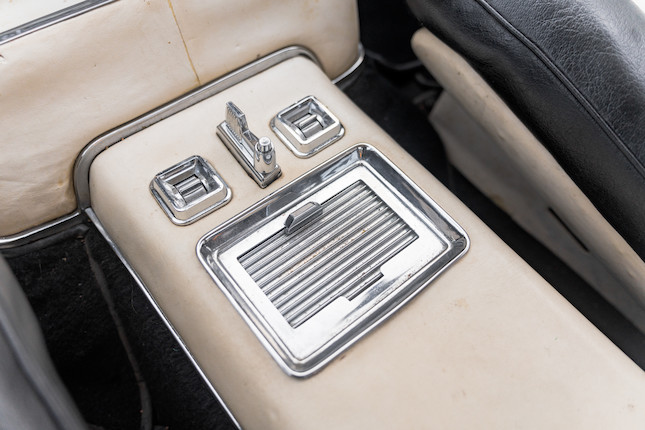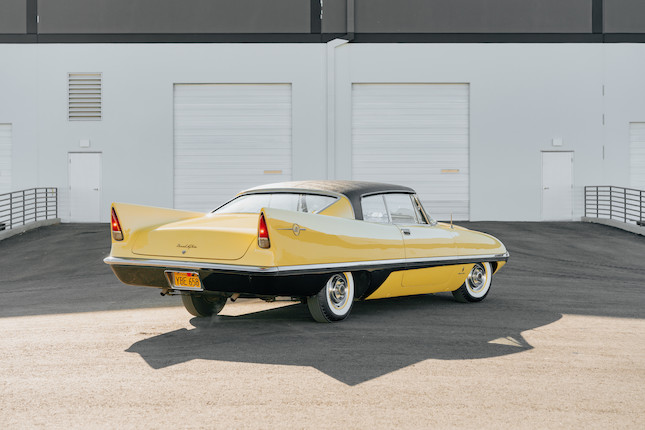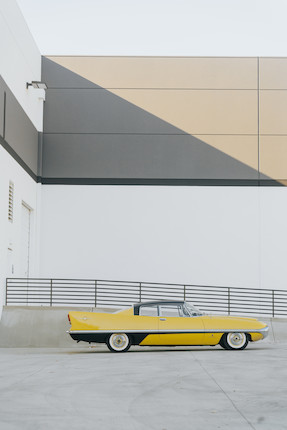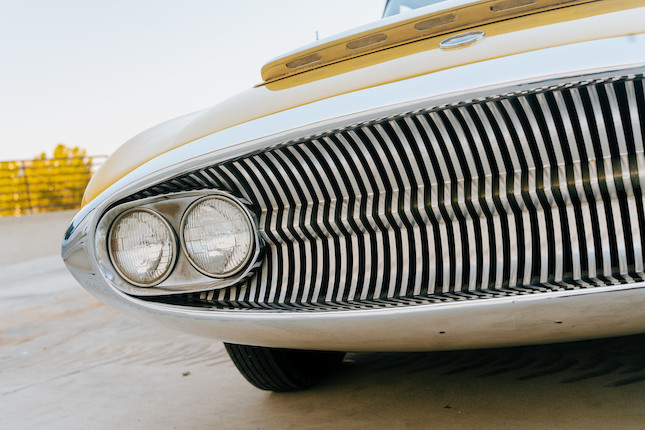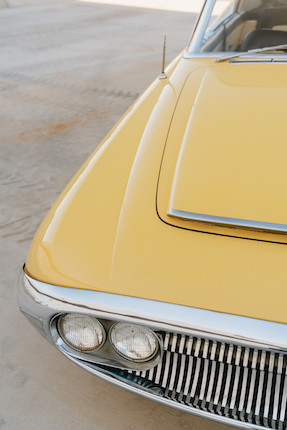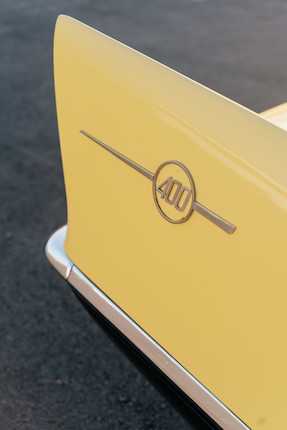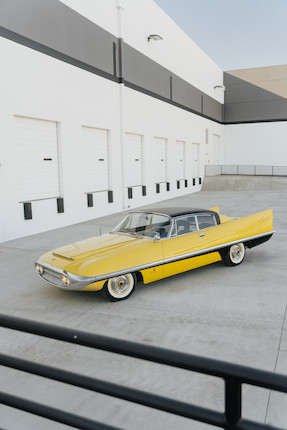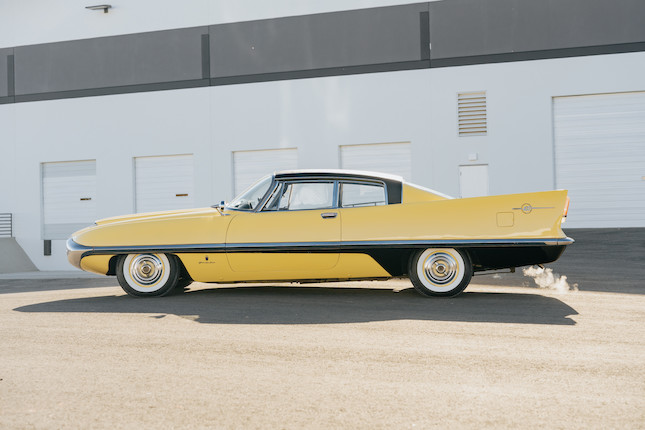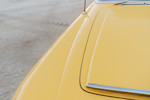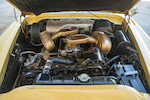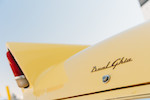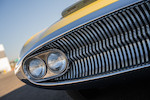 1957 Chrysler Ghia Super Dart 400
27 January 2023, 10:00 MST
Scottsdale, The Westin Kierland Resort & Spa
Sold for US$819,000 inc. premium
Own a similar item?
Submit your item online for a free auction estimate.
How to sell
Looking for a similar item?
Our Collector Cars specialists can help you find a similar item at an auction or via a private sale.
Find your local specialist
Ask about this lot
Rupert Banner
VP, Business Development
Aleksandra Krypciak
Title Clerk & Senior Sale Coordinator
1957 Chrysler Ghia Super Dart 400
Chassis no. 202
392ci OHV FirePower Hemi V8 Engine
Dual 4-Barrel Carburetors
400bhp at 5,400rpm
Push Button Torqueflite Automatic Transmission
Independent Front Suspension - Live Rear Axle
Front Disc - Rear Drum Brakes

*Offered from the John White Ramshead Collection
*Striking, era-evoking one-off concept car shown at the Torino and New York Auto Shows
*2022 Pebble Beach Concours d'Elegance Preservation Class Award Winner
*Equipped with powerful 400HP Hemi and optioned with Chrysler 'Highway Hi-Fi' record player
*Highly original and preserved example with less than 49,800 miles and 3 owners from new


THE SUPER DART 400

Proudly offered as one of the most important cars from the renowned Ramshead Collection thoughtfully curated by the late john White, this stunning and impressive, one-off Ghia-styled concept car - the Super Dart 400 - boasts not just uniqueness in is visual presence and auto show history, but also impeccable originality and preservation, having been collected by discerning custodians as a truly important show car since it was brand new.

Carrozzeria Ghia was founded by Giacinto Ghia in Turin in 1919, and soon established a reputation not just for luxury coachwork but also for bodying competition cars. After WW2, the company provided the training ground for many of Italy's rising-star designers - Michelotti, Boano, and Frua all making a contribution to its continuing success. Chrysler had two bespoke show cars built by Carrozzeria Ghia to be shown on the Turin firm's stand both in 1956 and 1957; the Dart and the potent 400-horsepower Super Dart 400 offered here. Its sister car, the Dart was shown the year before in 1956. Based on a 1957 300C Chrysler chassis, the Super Dart 400 emblems on the tail fins are appropriate for telling the world that this car has a 400-horsepower Chrysler Hemi under the hood fed through two massive 4-barrel carburetors. The engine was assembled on Chrysler's industrial engine line, and fitted with combination of performance parts, paired with the optional "Power Pack" offered by Chrysler at the time with 10:1 compression ratio, resulting in the higher horsepower rating.

The striking Ghia designed and built Coupe bodywork was extremely elegant yet fast and futuristic looking, while reminiscent of its Gilda and Dart predecessors. The exaggerated high-rise fins, artistic front grill, and rakish roofline add to the uniqueness of this automobile. Perhaps one of the most notable design features is the custom recessed side trim joining the front and rear bumpers in a pleasing and practical wraparound fashion. Inspired Virgil Exner and his "forward look" for Chrysler designs that would shortly follow the introduction of these Ghia designs and merge into the look and design of Chryslers future production cars. The one-ff show car was finished in a soft yellow exterior color, just as seen on the car today, while the roof was covered in contrasting black nappa.

On the inside of the Super Dart, it has a very fine custom Italian feel with 4 sporty individual bucket seats trimmed in black and white, the instrument panel trimmed with the large round gauges that Ghia was known for, a push button 3-speed Torqueflite automatic and a full front to rear flowing center console. Very over-the-top, beautiful, futuristic and showy, yet very usable and comfortable. Additional features included Chrysler Airtemp air conditioning, power windows, front power operated seats, AM radio, and Chrysler's impressive Highway Hi-Fi record player. Power steering was fitted to better maneuver the big car, while front disc brakes would help it stop.

Following its unveiling at the 1957 Turin Motor Show, the Super Dart 400 would make its way to the United States where it would be sold to Dual Motors and then showed it under their name on their stand at the 1958 New York Auto Show. At this time the hubcap centers were modified to say 'Dual Ghia', and 'Dual Ghia' badging was added to the hood and trunk lid. Why Ghia sold this car to Dual Motors at this time is not known, as it was not originally intended for Dual Motors. It is speculated that as they were a good client for Ghia, it was an easy sale for them once they were done showing the car themselves and for Chrysler.

During the 1958 New York Auto Show, the Super Dart 400's first private owner, Mr. Alex Freeman, would see the car for the first time and promptly approach the owner of Dual Motors, Mr. Gene Cassarol, proposing to buy the car. Mr. Cassoral did not want to sell the Superdart, but Mr. Freeman would not take no for an answer and reportedly handed Mr. Cassoral a blank check, resulting in a selling price of $15,000 for the Super Dart; a large sum of money in the 1958! Mr. Cassoral demanded payment up front, while delivery could not be taken until Dual Motors was finished showing the car for 1 year, presumably in hopes of calling Mr. Freemans offer to pay $15,000 dollars a bluff. But Mr. Freeman paid and would become the first private owner of the one-off show car. After taking delivery, Mr. Freeman would drive the Super Dart 400 regularly, putting a total of around 38,000 miles on the car during his almost 20-year ownership tenure, while keeping it in impeccable original condition. The Super Dart 400 would change again in in the late 1970s and would then stay with the next owner for another 40 years. Continuously preserved and never restored, the Super Dart 400 finally joined the Ramshead collection a few years ago.

In august of 2022, in honor of the late owner John White, the Super Dart 400 was invited to be shown at the Pebble Beach Concours d'Elegance, where it participated in the Tour d'Elegance while deservedly winning a Class Award in the Postwar Preservation Class, testimony to just how well preserved this car is. Today, the Super Dart 400 presents itself in original condition with original paint, chrome, and upholstery. It is a beautiful time capsule and an incredible piece of custom coachbuilding. Just 49,725 miles are recorded on the odometer at time of cataloging. Photos of the car at the auto shows back in the day are offered with the car, along with some cool black and white images taken presumably at the first private owner Mr. Freeman's house. This one-off Ghia show car presents itself just as it did when it left the show circuit in 1958 and remains a historically significant piece of automotive history and custom coachbuilding. Subject to many concept car articles over the years, the Super Dart 400 is arguably one of the most significant post war Ghia show cars.






Footnotes
◊ Special formalities are required to bid on this lot. Contact Client Services at +1 (323) 850 7500 or bids.us@bonhams.com at least 24 hours in advance of the auction for registration and bidding options.