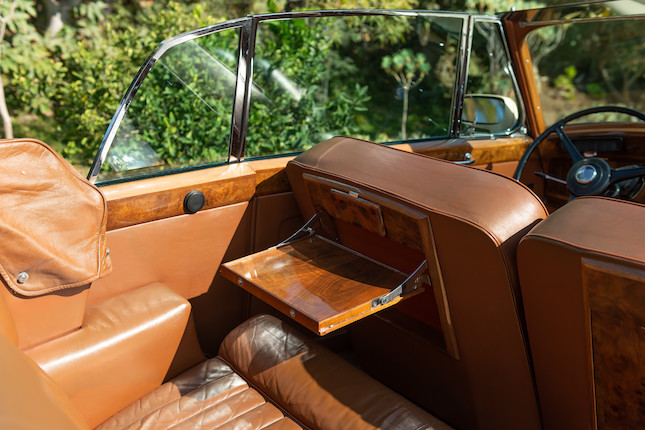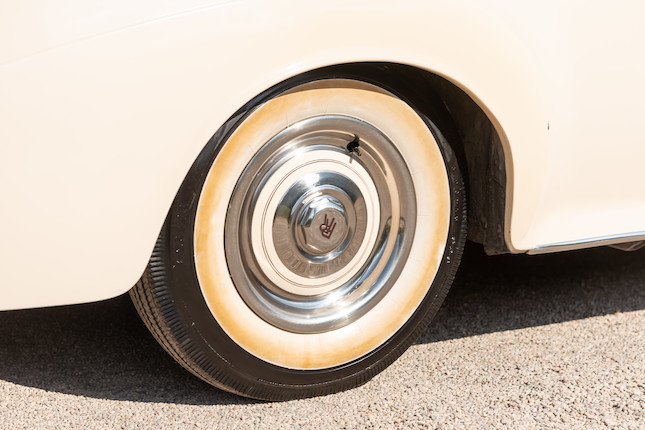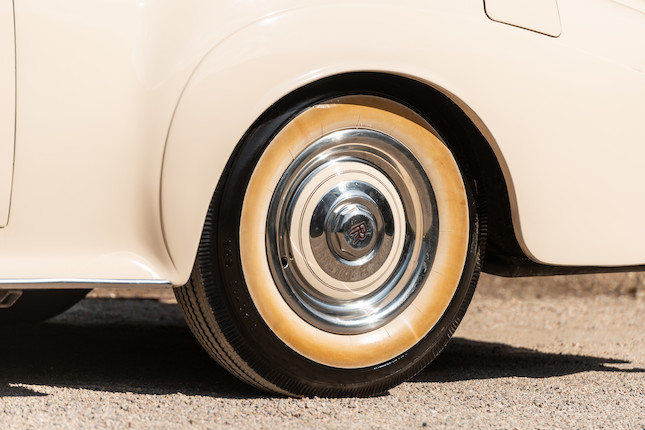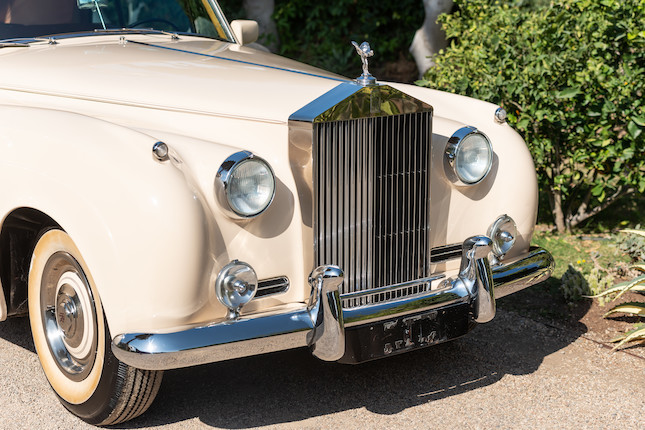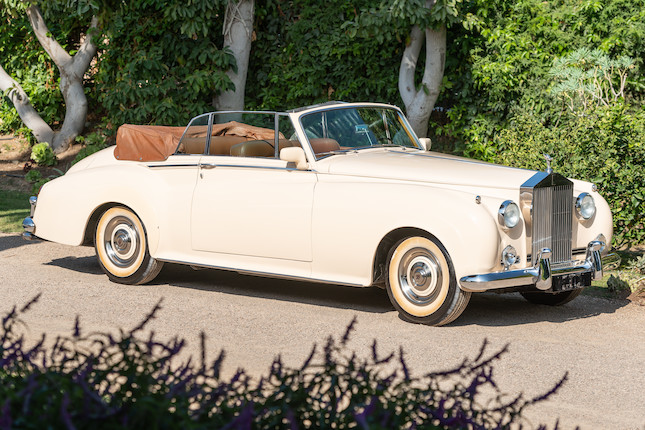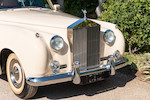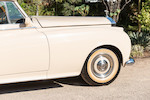 1962 Rolls-Royce Silver Cloud II 'Adaptation' Drophead Coupe
Amended
27 January 2023, 10:00 MST
Scottsdale, The Westin Kierland Resort & Spa
Sold for US$229,600 inc. premium
Own a similar item?
Submit your item online for a free auction estimate.
How to sell
Looking for a similar item?
Our Collector Cars specialists can help you find a similar item at an auction or via a private sale.
Find your local specialist
Ask about this lot
Rupert Banner
VP, Business Development
Aleksandra Krypciak
Title Clerk & Senior Sale Coordinator
1962 Rolls-Royce Silver Cloud II 'Adaptation' Drophead Coupe
Coachwork by H.J. Mulliner
Chassis no. LSZD67
Engine no. 308DS

6,230cc OHV V8 engine
Twin side-draft SU carburetors
220bhp (est)
Four-speed automatic transmission
Independent Front Suspension, Live Rear Axle
Four-wheel power-assisted hydraulic drum brakes

* Rare derivative of Rolls-Royce
* Original U.S. Supplied, left hand drive car
* Successfully competed at Beechmont Dragway when new
* Timelessly elegant four seat open Rolls

THE MOTORCAR OFFERED

This exceptionally rare Rolls-Royce is one of only 74 of an already limited run that were built in left hand drive form, and certainly even fewer that were delivered to these shores. Owing to the availability of original factory records for the marque, it can be confirmed that as new the Drophead was ordered by Rolls-Royce Inc. for J.S. Inskip in May 1961. The original purchaser was Mrs. Allyne W DuBois, wife of Cincinnati, Ohio property developer Charles DuBois. Mrs. DuBois ordered her 'Drophead Coupe Conversion' in Midnight Blue over Beige upholstery. Built to 'USA Specification Issue 2', the original left hand drive configuration is also noted, and reflected in the 'L' prefix to its chassis number, while features included power steering, electric windows, 'Sundym' glass throughout, radio, split bench-type front seat, Dunlop Buffalo 'white sided' tires, and heavy gauge frame to accommodate the lack of a roof...oh and a 'tin of polish' to keep things shiny. The 'Adaptation' Drophead Coupe was loaded and shipped on November 11, 1961 from Liverpool to New York and finally delivered on February 22, 1962.

Mrs. DuBois would keep the car only briefly. According to an article by Jack Dillard in the May/Jun 2017 of The Flying Lady, the lack of rear power windows (a feature that would not be sorted until the Cloud III Drophead) was so galling that the DuBois family traded the months old Rolls with under 500 miles on it for a brand-new Cadillac Eldorado Biarritz Convertible. The Cadillac dealer was then stuck with a quandary—a beautiful, virtually-new Rolls worth three times the highest priced 'standard of the world' Cadillac. The Rolls ended up sitting on the used car lots...for 18 months. It was at that point that Dillard, who was then driving an ex-Dean Martin (and ex-ex-Frank Sinatra) Dual Ghia was offered a proposition—leave the Dual Ghia in the shop and take the Rolls to try to drum up some interest and get it sold. Apparently, in the 1960s, this was a job for a college student like Mr. Dillard.

While the local dealers aren't foisting Rolls-Royce convertibles on university students anymore, one thing that hasn't changed the propensity of 20-somethings to hoon about in their cars. Up against a tide of accusations that his Rolls was slow, Dillard took the big drop top to Cincinnati's old Beechmont Dragway, an officially sanctioned NHRA )National Hot Rod Association) drag strip operated with the blessing of SOTA (Southern Ohio Timing Association). After an impressive sub 18 second run down the quarter mile, he was invited back for a "run for the money". Classification troubles nearly scuttled the attempt when the lack of a horsepower rating (since Rolls only claimed the power to be 'adequate') almost made it impossible to class the car—but eventually the scrutineers settled on 'D Gas Automatic'. Up against a selection of late '50s and early '60's American iron, the Rolls ultimately prevailed with an [anecdotal] run 17.54 seconds at 67mph. Tips on how to do a burn out and destroy the transmission are also provided in the article.

While the successful results at the drag strip didn't end up successfully selling the car on that occasion, eventually the Rolls found a new home and by the mid-1960s would reside in the garage of Patrick Murlowski of Minneapolis, Minnesota. In September of 1973 the Rolls began an eastward march, heading to Bayville, New York on the North Shore of Long Island. At some point the Rolls made its way to Europe, where it was restored to the current color scheme of crème over tan leather. Entering the collection of car enthusiast and real estate develop Thierry Dehaeck in Belgium, the Rolls would be toured and enjoyed, including a run on the 2007 Classic Car Marathon VI.

Purchased by the current owner in February 2008 with 43,131 miles on the odometer, a mere 11 miles have been added in the current ownership. With such minimal usage in the past 13 years, some mechanical recommission is suggested prior to sojourning up and down the likes of Rodeo Dr. and Worth Ave.

Supremely elegant and rarely available particularly those that were sold new to the U.S. this is an eminently collectible and covetable four person touring Rolls-Royce.

Saleroom notices
Please note, title will be in transit.