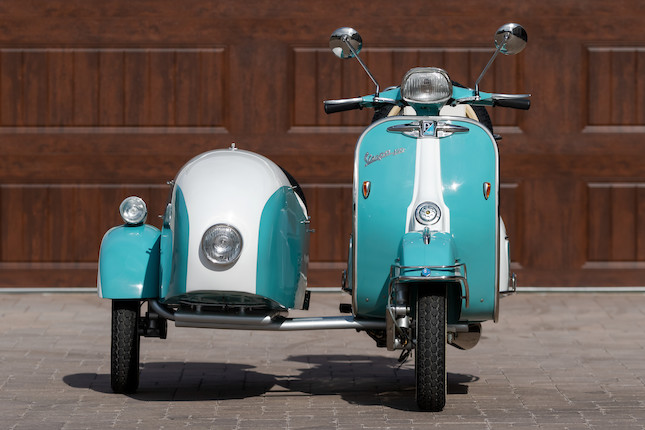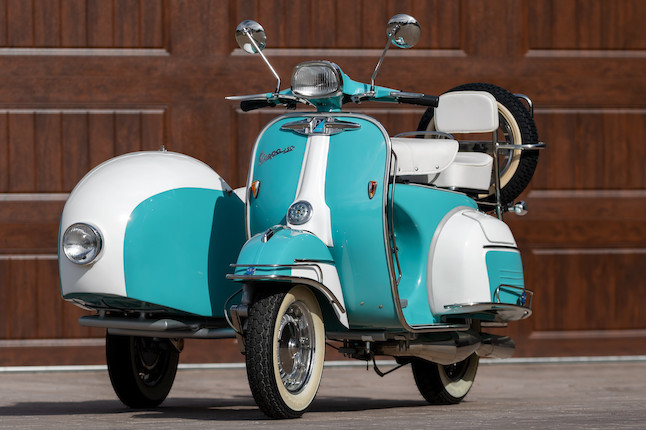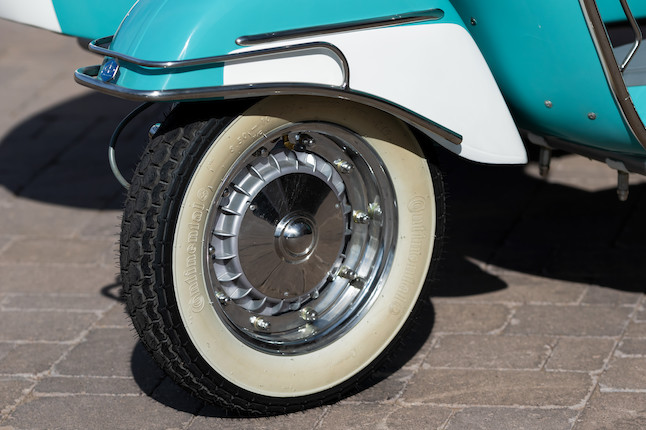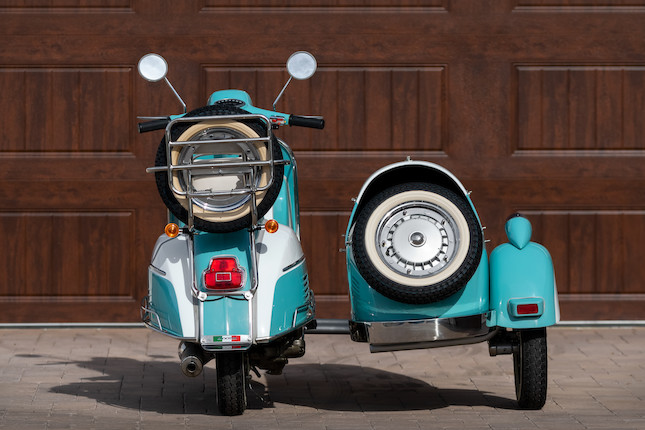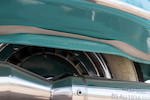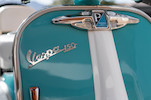 1968 Piaggio Vespa 150 Super w/ Sidecar
Frame no. VLB1T088567
Amended
27 January 2023, 10:00 MST
Scottsdale, The Westin Kierland Resort & Spa
Sold for US$41,440 inc. premium
Own a similar item?
Submit your item online for a free auction estimate.
How to sell
Looking for a similar item?
Our Collector Cars specialists can help you find a similar item at an auction or via a private sale.
Find your local specialist
Ask about this lot
Rupert Banner
VP, Business Development
Aleksandra Krypciak
Title Clerk & Senior Sale Coordinator
1968 Piaggio Vespa 150 Super w/ Sidecar
Frame no. VLB1T088567
*High quality restoration performed in Italy
*Approximately 224 kilometers recorded since being restored
*Attractive sidecar added for tandem enjoyment

Along with the rival Lambretta, the Piaggio-built Vespa mobilized an entire generation of Italians in the immediate post-war years, the humble scooter going on to become part of youth culture in the 1960s as favorite transport of the fashion conscious. The end of hostilities in 1945 had left a number of companies that hitherto relied on military contracts looking for alternatives, Piaggio among them. Forbidden by the Allies from resuming his aviation business, Enrico Piaggio instructed his chief designer Corradino d'Ascanio to design a scooter, for which he believed a potential market existed, particularly among women. d'Ascanio's aviation background meant that he was well versed in techniques of stressed-skin construction, and these were deployed in creating the Vespa's monocoque chassis, a revolutionary development at the time. The name 'Vespa' (wasp) is said to have been inspired by the buzzing sound made by its single-cylinder two-stroke engine. "Just like Henry Ford put the workers on wheels in America," Enrico Piaggio told Newsweek, "We put automotive transport within the reach of people who never expected to travel that way." Since its introduction in 1946, millions have been made and countless different versions come and gone, yet the Vespa of today remains recognizably related to the first one made 60 years ago. Classic? Most definitely.

This classic Italian 1968 Vespa 150cc Sprint was one of the most popular derivatives of the successful Piaggio line. This machine has undergone a complete restoration to a high caliber. The restoration was performed in Italy before being brought into the US by the seller around 2018. Only 224 kilometers have been recorded since the completion of the restoration, ensuring this scooter is still in great condition. Finished in an attractive blue with crisp white accents, this scooter is an absolute eyecatcher. During the restoration, a sidecar was added which helps this example stand out from the rest. This beautiful Vespa is in excellent running order and ready to be enjoyed. With seating for up to three riders, the fun levels can be tripled.


Saleroom notices
Please note, although this Piaggio was purchased with a fresh restoration in Italy, we cannot confirm that the Vespa was actually restored in Italy.